Bio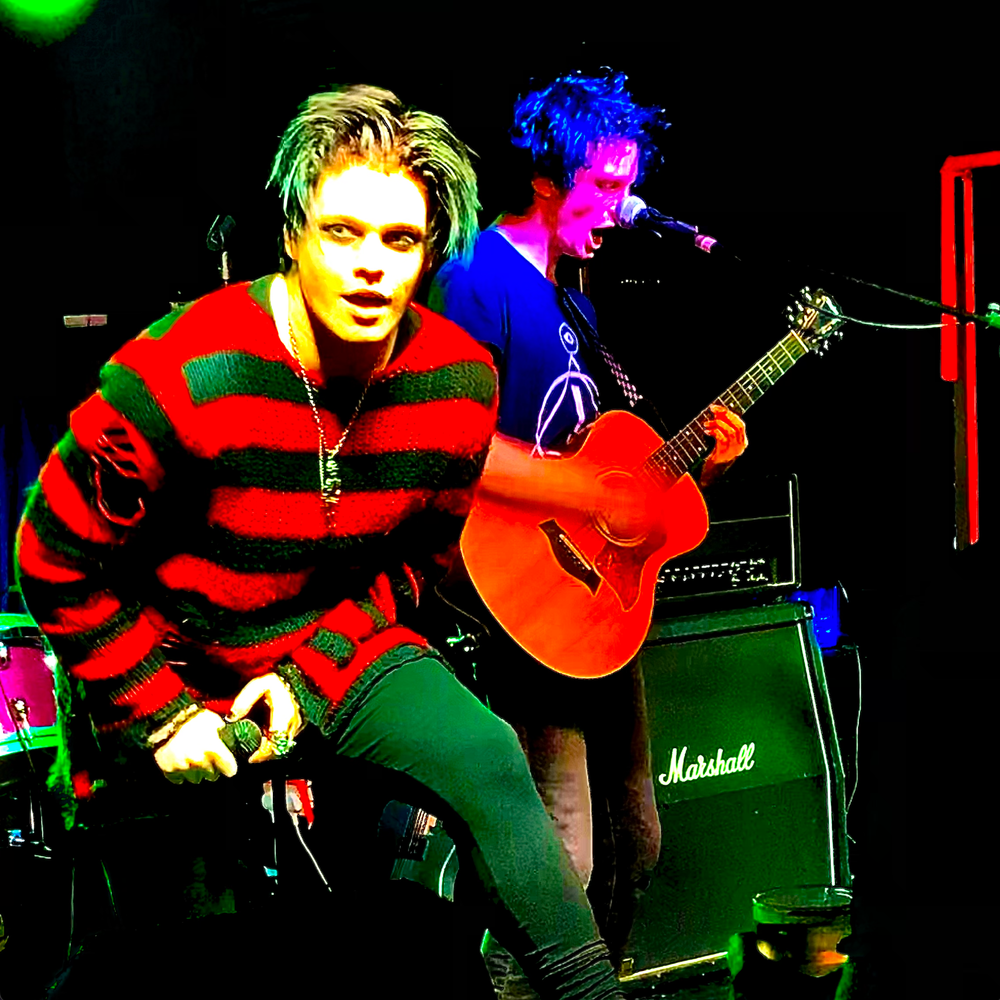 The Story So Far...
Mad By Mourning is a Spook-Rock band spawned in Plymouth, England whose music is the result of a combined interest in both rock music and gothic art, with the key influences being My Chemical Romance, Fall Out Boy, Neil Gaiman and Tim Burton. 
Vocalist Alfie Roberts and Guitarist Tom Emery have been the best of friends since the age of four and formed the band after touring, releasing music and amassing over 50,000 streams under the name Vampire Money. Band members came and went throughout this project until they found a strong shared passion for the band with drummer Alex Hallett. They have since grown into an era deserving of a new identity as their music cemented its nature as Spook-Rock. Thus, Mad By Mourning was born. 
Throughout 2022, the band went about their business creating the backstory for their debut single 'Veins', specifically using their interest in art and visual media to create a 'world' in which their music is based around. Songwriter and lead-vocalist Alfie Roberts states that the band's music is based around 'personal experiences that have been developed into fantastical stories' combining their love for fiction with reality.
With an immense amount of live shows and a detailed release campaign planned for the next eighteen months, Mad By Mourning are ready to bring their twisted stories to life and hold the rock scene at gunpoint.